Buy villa in Thailand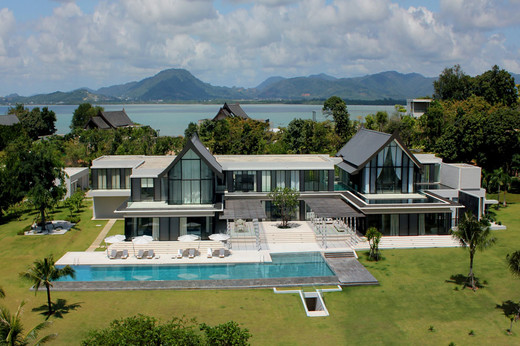 THE OPTIONS FOR VILLA OWNERSHIP IN THAILAND:
OPTION 1: A 30-YEAR LEASE ON YOUR HOME
When looking to own a Thai home, one option you may decide upon is to take out a 30-year lease on a property. With these kinds of leases you can apply to renew them twice, therefore sometime referred to as the 30+30+30 leases.
As foreigners cannot claim ownership over land as freehold, the 30-year lease is one of the preferred methods of acquiring a property through leasehold.
You can safely acquire the right to use Thai land and register the right for a maximum lease term of 30 years at the Land Department. Terms of the lease apply and will require a registration fee and stamp duty to be paid based on a percentage of the rental fee for the whole lease.
It is important to understand that the lease is only initially guaranteed for the 30-year term and renewal of the lease is based on reapplying for another lease. There is no automatic right to renew and it can be difficult to remain the leaseholder for an additional 30 years. To find out more information here about Renewing a 30-Year Thai Lease.
OPTION 2: INVEST MONEY IN THAILAND FOR PROPERTY OWNERSHIP
Bringing in money to invest in this part of South-East Asia is looked upon favourably as an investment into the kingdom.
Any acquisition of land in Thailand must be in accordance with rules, procedures and conditions set by the Ministerial Regulations, which can be found here.
If you're looking to bring in an investment into the country, you must bring in at least 40 million Baht, which is equivalent to approximately £733,500 or $1,115,000.
OPTION 3: SET UP A LIMITED COMPANY THAT'S AT LEAST 51% THAI OWNED
One of the most popular options for foreign or British investors is to set up a limited company in Thailand, of which at least 51% of the business in owned by a Thai investor and with a minimum of seven shareholders at all times.
It is sometimes preferred when buying a luxury family villa in Thailand that the limited company being set up has as least 61% Thai owned, to avoid investigations when acquiring land/property.
If this is an option for you, you also need to consider the registration fee that applies for Limited Companies: 5,500 Baht for every million Baht of capital. For example, if the amount of capital you are investing into the company is 10 million Baht, the registration fee would come to 55,000 Baht. For more information on the terms and conditions of setting up a Limited Company in Thailand, click here.
OPTION 4: ACQUIRE A USUFRUCT INTEREST FOR BUYING A HOUSE IN THAILAND
A Usufruct Interest is similar to a lease; it grants legal right to control another person's real estate property. A Usufruct Interest can be successfully renewed after a maximum 30-year period, unlike a lease it can be sold or transferred to another person. If the person(s) granted the Usufruct dies before the 30 years are up, the property will be returned to the owner.
OPTION 5: BECOME A THAI RESIDENT/CITIZEN
Becoming a permanent resident in Thailand will allow your name to be on your house or villas registration documents. According to Thai Embassy you can become a permanent resident of Thailand.
OPTION 6: RECEIVE AN INHERITANCE OF LAND
If you inherit land you may be entitled to turn this into a residential property. Terms under section 87 of the Thailand Land Code state that only up to 1 Rai of land can be used for residential purposes. 1 Rai is approximately 1,600 Square Meters.